At Bridge International Academies, we deliver standardized, yet customizable, instruction with a focus on time-on-task, which has been proven to be the most important tenet in delivering basic education.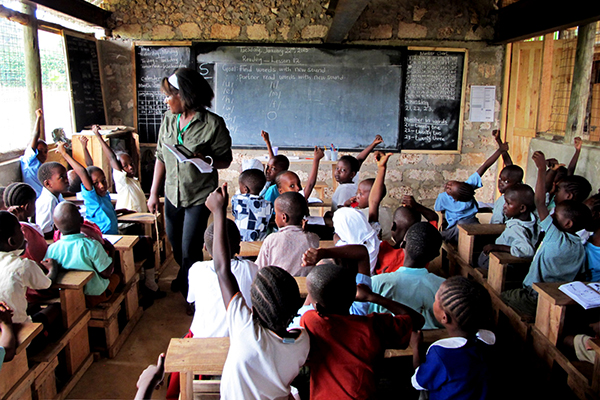 All of our curriculum is developed and then scripted in-house by the world's leading education experts.  Not only does this take the burden of planning countless new lessons away from teachers, it also allows us to train teachers faster and provides a grade-to-grade continuum unmatched in other school systems.
Our scripted curriculum includes step-by-step instructions explaining what teachers should do and say during any given moment of a class.  This allows us to bring best-in-class instruction, international and local research, and curriculum specialists into every one of our classrooms.  Essentially, we're giving our pupils access to the types of teachers they would never be able to afford.  Plus, this system allows us to standardize our high-quality instruction across all of our academies.  Teacher scripts are delivered through data-enabled tablets, which seamlessly sync with our headquarters, giving us the ability to monitor lesson pacing in addition to providing the scripts themselves, recording attendance, and tracking assessments in real-time.  We also create our own books, manipulatives, instructional songs, symbols for enforcing positive behavioral management, and more, which we are able to produce locally at an extremely low cost.  Combined, this makes for a very engaging experience for pupils – a far cry from the rote learning that happens in most of the other schools found in our communities.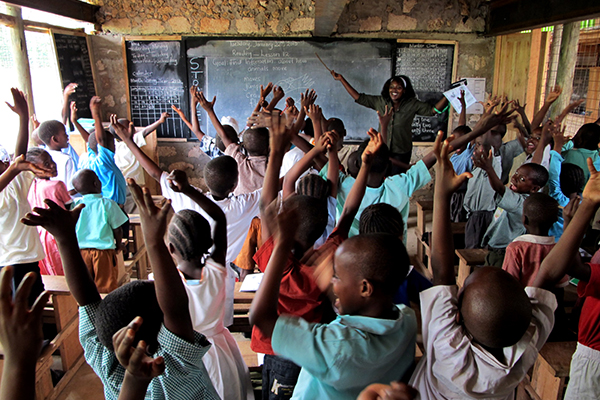 In terms of content, the scope and sequence of our curriculum is based on government standards, though we place a greater focus on basic literacy, numeracy, and critical thinking skills in early grades than government schools.  Additionally, high-quality assessments, which are standardized across the network, are delivered on a monthly basis to provide checkpoints on progress against specific learning objectives for students, Teachers, Academy Managers, parents, and Bridge itself.