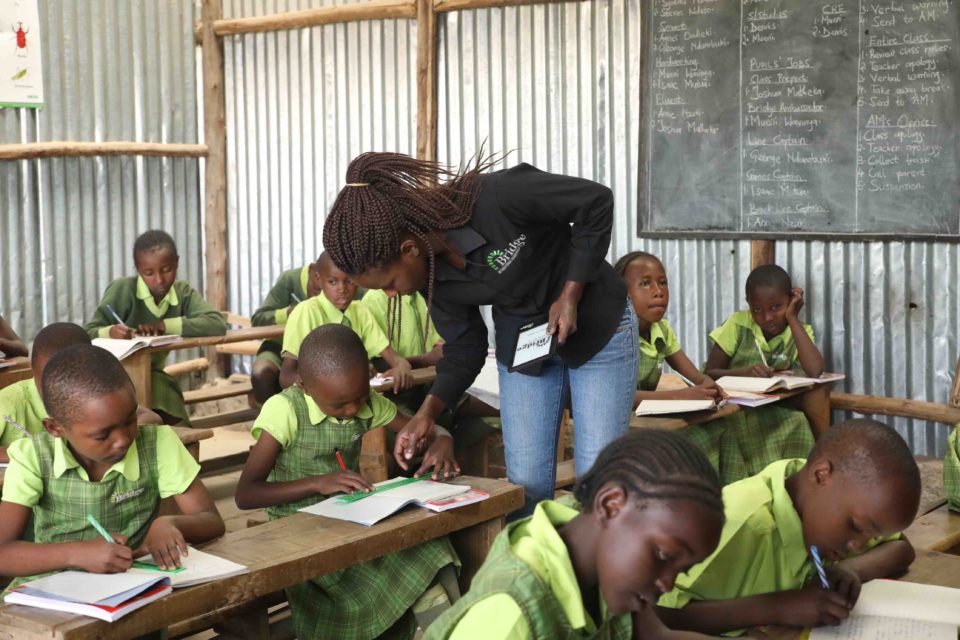 The first country that Bridge began operating in was Kenya. In 2007 it began partnering with government, communities, teachers and parents to help improve education across Kenya.
Bridge pupils scored highly for the second year running in the KPCE exams, proving that they deliver strong results here.
"I want to be a neurosurgeon because there are very few neurosurgeons in Kenya and this will help me help those who cannot afford this service abroad. I want my life to be comfortable and not the kind of life I am living right now. I want to see more Kenyan Youths employed and young talents nurtured." – Bridge pupil Abdala Kisakisa.
Prosperity begins in the classroom, so Bridge partners with governments, communities, parents and teachers to co-create great schools.
We deliver data driven, evidence based education gains for thousands of Kenyan children and parents.
Kenyan Factsheet – Download here.