Mobile Interactive Quizzes – An effective learning tool
26 October 2020
When schools closed the question that educators, governments and organisations were forced to ask, and quickly, is how could they continue to provide educational services to their pupils and families. Many countries, where good connectivity; technology in the home and an existing aptitude for online engagement was already in place were able to implement remote learning programmes quickly. However, in areas of the world such as Sub-Saharan Africa, where connectivity and technology is more of a challenge; educators had to look for solutions that would be effective within the communities they were trying to reach.
In recent years, mobile phone penetration in the African region has increased dramatically. In many communities, mobiles are widely accessible and many families have smartphones capable of using operating platforms such as WhatsApp. It is available to such an extent that it has become a frequently used channel of communication in schools with school leaders and parents using the platform as a regular communication channel. Teachers and Headteachers use WhatsApp to keep in regular communication with parents; letting them know about school meetings; pupil participation and performance and school activity. One of the elements that's important about a chat interface through something like WhatsApp is that it's very lightweight meaning that it has low data consumption and therefore a low barrier to entry. Utilising tools that communities already engage with, made the leap to using the platform for remote learning, a logical one.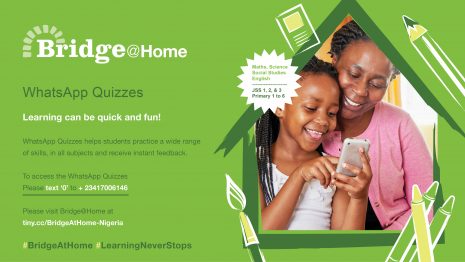 As such, Bridge developed mobile interactive quizzes, as an integral part of its remote learning programming. The quizzes have a threefold purpose. They have enabled children to practice what they are learning; given parents an opportunity to test what their children have absorbed and also enable Bridge to collect data on what aspects of its programming are working; through pupil performance on the quizzes. They are designed to be interactive and engaging, providing pupils an opportunity to practice a wide range of skills, from practising vocabulary to solving math equations.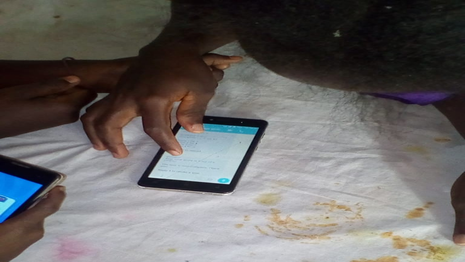 The WhatsApp platform allows for very targeted and structured interactions – a series of small choices, rather than a complicated interface with complex optionality, creating simple accessibility. When building an application that's intended for primary aged children, especially when it is likely that one family shares a single phone, you have to think about the pivot point at which the parent gives the phone to the child and how the tone of the messaging needs to change at that point. Is there one personality that brings the parent or guardian into the application and allows them to set up the experience, and then a variation of that personality once the child is engaging.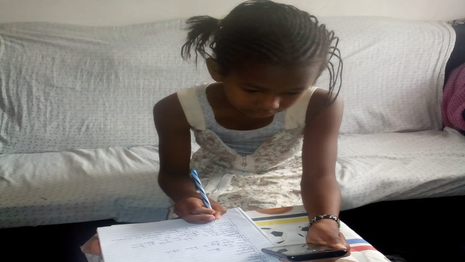 The quiz has been created focusing on the user so each one is designed to be quick and engaging. Each quiz takes roughly 3-10 minutes to complete and is based on a child's pre-selected grade level. Each grade level has a range of subjects available ranging from maths and English to social science. From our schools we know that interactive lessons that engage children with opportunity for feedback improves learning outcomes. During school closures, it therefore follows that a remote learning tool that is interactive in nature, will prompt greater learning engagement in the home environment. Of course, technology doesn't work in isolation and so we have paired the Quizzes with a  comprehensive  engagement strategy in the communities – this means that we use direct messages to parents and guardians via WhatsApp and SMS to drive awareness of the quiz platform and to prompt usage. This constant engagement helps build the habit around using the quiz platform on a regular basis and integrates it into the learning process.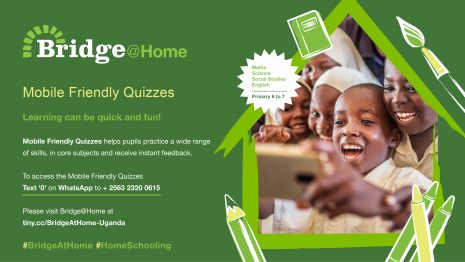 There is a data cost to accessing the quizzes but it has been designed to be minimal; in practice taking 10 quizzes effectively uses the same amount of data as sending an image on the channel. There are of course families that do not have access to the WhatsApp platform and in those cases they have been made available through a two way SMS system. 
Thousands of families have taken quizzes so far and the number grows everyday. Doris, a mother of two children attending a Bridge school in Kenya says that: "The interactive quizzes have challenged her sons in various subjects such as English language, mathematics and science. My kids answer questions with immediate answers." 
The quizzes are fun for everyone and some parents enjoy taking the quizzes with their children. Samson Adedeji a father of 3  attending a Bridge school in Lagos Nigeria says that 
"The quizzes were really fun even for me! I took a lot of them, and even failed some of the questions. They are fun, and not only my child is learning, I am learning too. It starts with us. We have to use them and encourage our children to use them and tell all of our friends so they can use them too."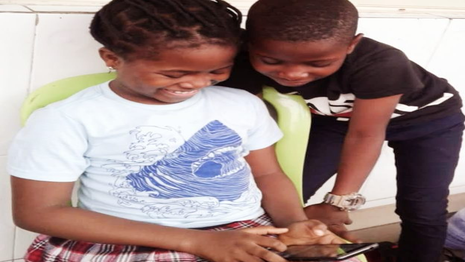 Importantly, the quiz platform is integrated with the other @Home programming components and channels; delivering a consistent learning programme for all grade levels; rather than being part of a disparate set of tools. The practical uptake of these innovative new programmes means that in the future the quiz platform will be viewed as a complementary learning tool, which will be used to enhance the learning experience, even after schools reopen and classes resume.