Bridge International Academies 'pupils outperformed national average scores despite the global health crisis.
The COVID-19 pandemic has caused major disruptions throughout 2021, but Bridge Community Schools determinedly adapted learning interventions to the world's new reality. As a result, pupils once again outperformed their respective national examinations, proving Bridge's commitment to providing quality education in spite of the Covid-19 pandemic.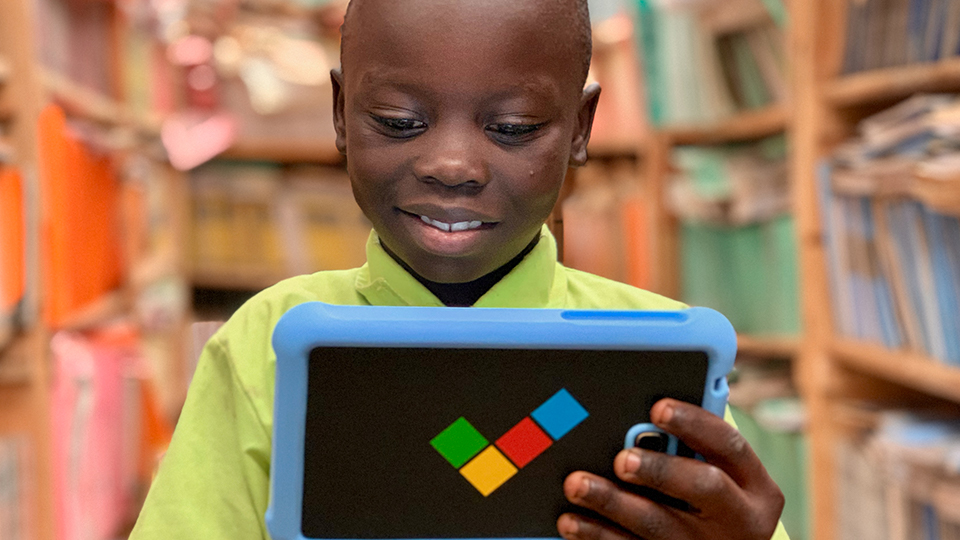 Bridge  Community Schools digital learning platforms introduced in the wake of the first school closures in 2020 have safely supported pupils' continuous learning from home, and have been integrated into programs as schools reopened, to complement classroom learning. 
In Kenya, the @home program contains resources based upon the technology and access that parents and pupils already use in their daily lives. It took parents through clear and simple steps to access schoolwork for their children. All the resources were aligned to the national curriculum and were specifically designed for children's age and grade or class. Bridge Nigeria pupils and parents were supported in the same way, with specially designed lesson guides, digital storybooks, self-study activity packs and mobile interactive quizzes, all accessible on a daily basis. 
Learning Guides available to Bridge Andhra Pradesh parents provided daily lessons to their children, as schools faced prolonged closure until August 2021. Bridge teachers also produced more than 2,500 video lessons, for pupils to watch and follow at home – a virtual classroom experience.
By using the Bridge Uganda @Home platform, pupils could follow the education curriculum topics. Throughout the year, pupils took part in Mobile Interactive Quizzes to assess their knowledge in diverse subjects, such as Math, English and Sciences, ensuring the continuity of high-quality learning, vital with schools across the country not scheduled to reopen until l January 2022. It also allowed pupils to constantly engage and be challenged by interactive learning tools. In addition, these digital platforms enabled parents to track their child's study and progress in each subject. 
Despite the health crisis, Bridge pupils performed brilliantly in national examinations.
In Kenya, Bridge pupils sitting the Kenya Certificate of Primary Education (KCPE) in 2021 – postponed from 2020 –  scored an average of 21 points higher than pupils nationally, the highest in Bridge Kenya history. For the sixth year in succession, Bridge Kenya pupils outperformed the national average. 34% of pupils scored more than 300 marks, compared to a lower national average of 24%. These results have given Bridge pupils a competitive advantage to be admitted to great secondary schools. 
It was a similar story with the 2021 Nigeria Common Entrance Examination (NCE). Results  confirmed the academic success of Bridge community school pupils in Nigeria for the third year in a row, surpassing last year's results. Bridge Nigeria pupils outperformed the national merit rate by 37%. 
And in Uganda, where pupils faced the enormous challenge of the most prolonged school closures, Bridge children achieved superb results in the Primary Leaving Examinations (PLE), also postponed from 2020 to 2021. Here Bridge pupils outperformed the national average for a fourth year in a row. 
Since the very beginning, Bridge International Academies' dedication, passion and hard work have aimed to deliver a life-changing education for all children through the high academic performance standards. Our community schools have helped pupils boost their confidence and reinforced their discipline. Bridge has also provided fresh life perspectives with the goal of supporting a brighter future for all pupils. 
These exceptional results in 2021 show the strength and the commitment of pupils, parents and Bridge school teachers who are all at the heart of schools and communities to ensure their childrens' success.